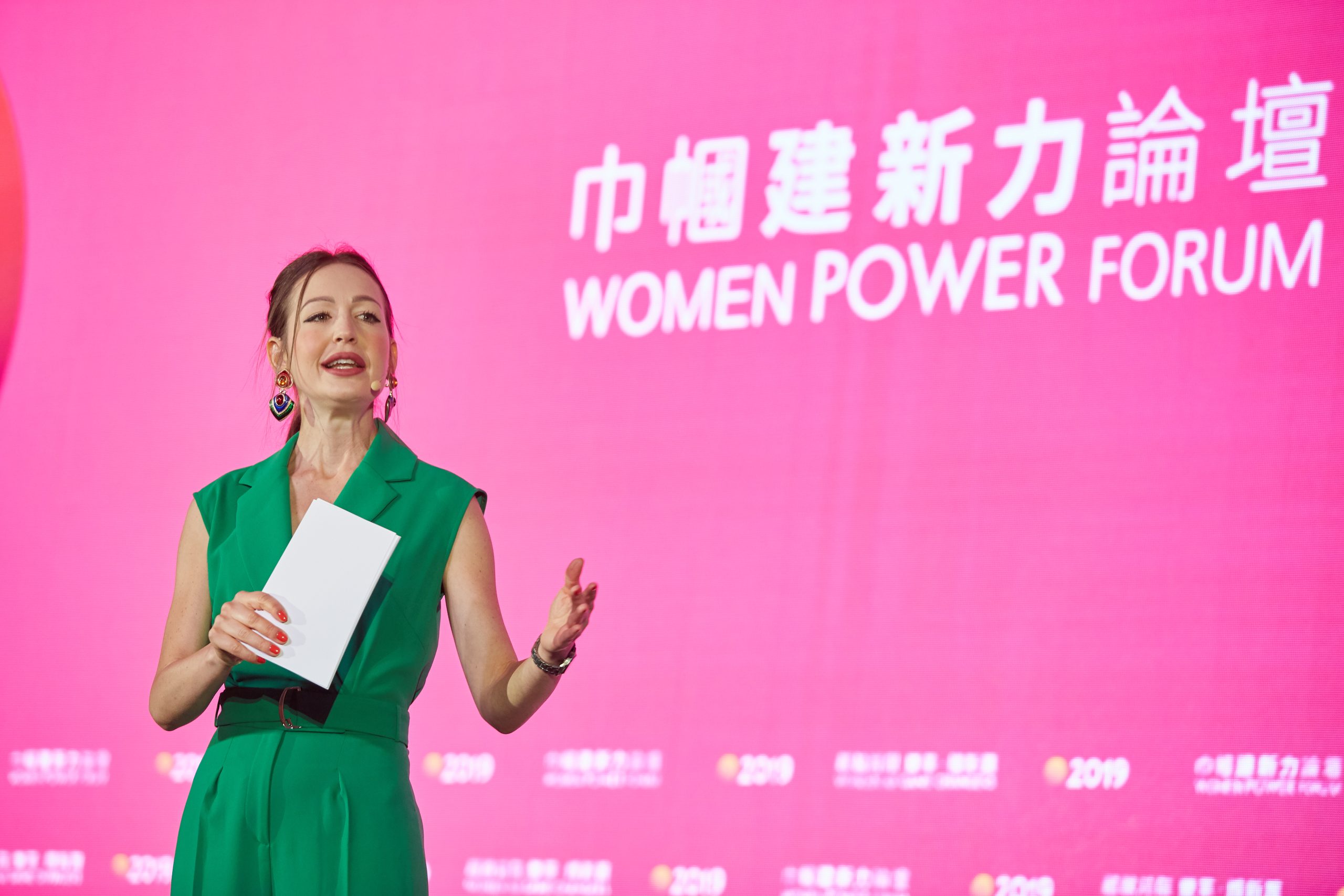 19 Jun

Martina Fuchs: Business Journalistin, China & Nahost-Expertin, kulturelle Brückenbauerin und Linguistin

Fliessend in 9 Sprachen, Martina Fuchs ist eine digitale Nomadin und kulturelle Brückenbauerin mit der Vision Menschen zu verbinden und einen positiven Impact für die nächste Generation zu machen.

Als Business Korrespondentin für die chinesische Nachrichtenagentur Xinhua, der grössten der Welt gemessen an Anzahl Journalisten, ehemalige Senior Business Reporterin für den chinesischen Staatssender CGTN (China Global Television Network) in Peking, Reuters Wirtschafts-Korrespondentin für den Nahen Osten in Dubai, Reuters TV-Produzentin in London und CNNMoney Switzerland TV-Moderatorin in Zürich, besitzt sie kulturelle Kompetenzen die kaum zu übertreffen sind.

Ein wahrer Global Citizen basiert in London und Zürich aber stets auf einer Mission. Nebst Mandaten als Media Ambassador und Vorstands-Mitglied beim Montreux Jazz Festival China, International Advisor beim St. Gallen Symposium und der Lang Lang International Music Foundation engagiert sich Martina Fuchs für junge Menschen auf der ganzen Welt und für mehr kulturelles Verständnis.

Während ihrer Laufbahn hat Martina Fuchs Dutzende von exklusiven Interviews geführt, unter anderem mit dem Chef der Schweizerischen Nationalbank (SNB) Thomas Jordan, dem Präsidenten des Internationalen Olympischen Komitees (IOC) Thomas Bach, Grammy-Preisträger Will.I.Am, Sadhguru, der britischen Verhaltensforscherin Jane Goodall, oder der Gründerin der Bewegung "Black Lives Matter" Ayo Tometi.

Sie moderiert regelmässig an top globalen Events wie dem Weltwirtschaftsforum (WEF) in Davos, dem 1 Billion Followers Summit in Dubai, GLOBSEC in Bratislava, dem World Travel & Tourism Council Global Summit in Kigali, dem Global Tourism and Economy Forum in Hong Kong, dem Web Summit in Lissabon, Collision in Toronto, dem Nas Summit in London, oder am Global Citizen Forum in Ras Al Khaimah.

Mit viel Engagement und Passion setzt sich Martina Fuchs weltweit für junge Führungskräfte ein. Selber ist sie "Leader of Tomorrow" beim St. Gallen Symposium (2017), Impulse Giver 2021 in der Kategorie "Generation Future" beim Europa Forum Luzern, und aktive Mentorin im Schwarzman Scholars Programm an der renommierten Tsinghua Universität in Peking.
China und die neue Weltordnung
Interkulturelle Kommunikation
Soziale Medien und digitale Trends
Social Impact und nächste Generation
Führung / Leadership
Kontaktieren Sie speakerbooking.ch – ein Service von VIZZIBEL GmbH – um Martina Fuchs zu buchen.