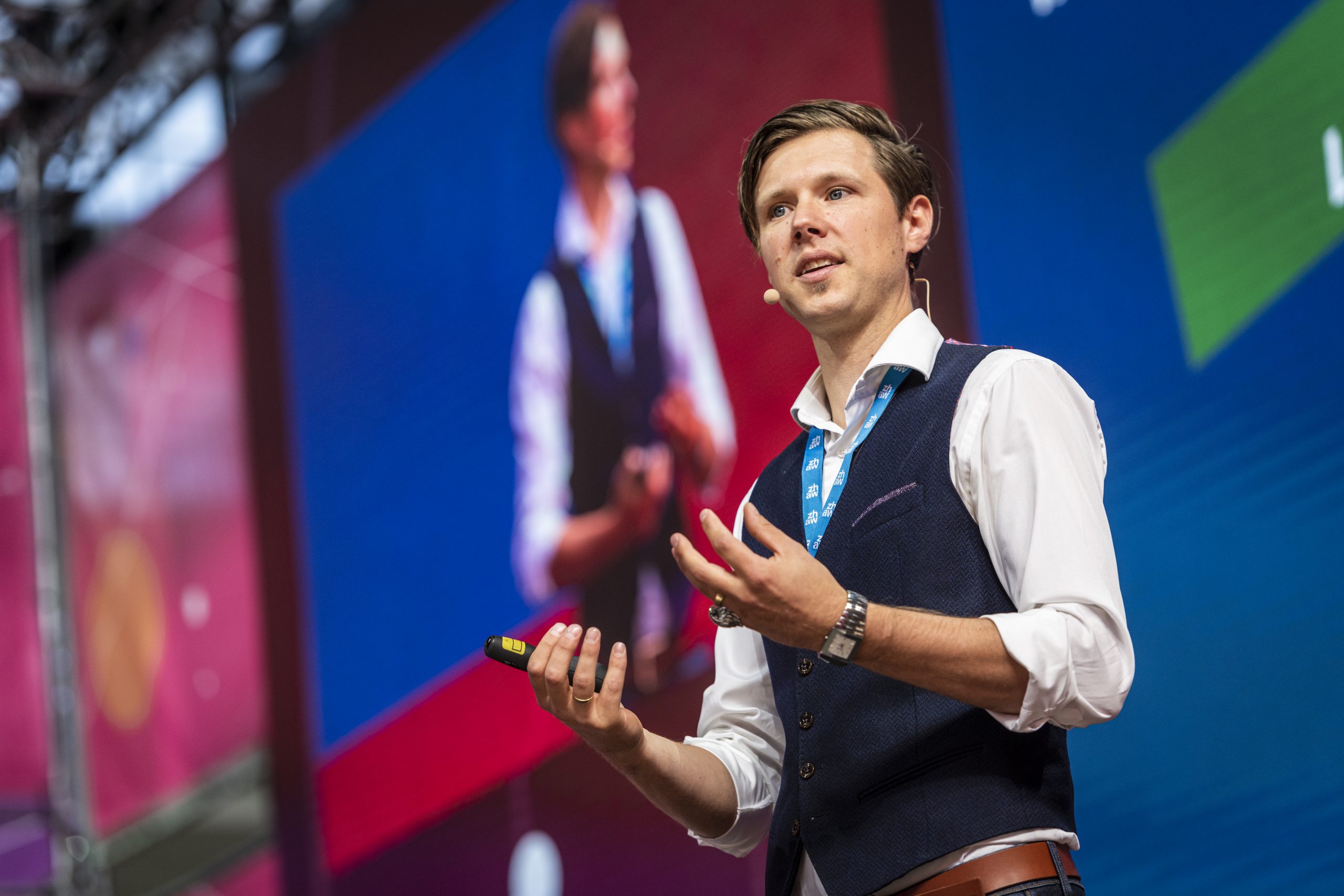 15 Jan

Prof. Dr. Thilo Stadelmann: Speaker, Experte und Trainer

Thilo Stadelmann ist Professor für künstliche Intelligenz und maschinelles Lernen an der ZHAW School of Engineering in Winterthur, wo er das Centre for Artificial Intelligence leitet. Er doktorierte 2010 in Informatik an der Philipps-Universität Marburg in Deutschland und arbeitete anschliessend mehrere Jahre in der Automobilbranche in verschiedenen Fach- und Führungsrollen. Seine Forschung konzentriert sich auf Anwendungen von maschinellem Lernen, insbesondere Deep Learning, auf verschiedenste Problemstellungen aus so unterschiedlichen Branchen wie Gesundheit, Medien und Kultur oder fertigender Industrie. Thilo Stadelmann ist Mitgründer und Vorstandsmitglied der Data Innovation Alliance, dem grössten Innovationsnetzwerk für datengetriebene Wertschöpfung der Schweiz. Sein Buch "Applied Data Science – Lessons Learned for the Data-Driven Business" erschien kürzlich im Springer-Verlag.

Fachkundig referiert er über Hintergründe, Chancen und Risiken von aktueller Technologie im Umfeld künstlicher Intelligenz, erklärt, demonstriert und zeigt Möglichkeiten für Gesellschaft, Organisationen und Individuum auf.

Als Trainer vermittelt Prof. Stadelmann leidenschaftlich gerne Wissen und Können im Bereich der Anwendungen künstlicher Intelligenz. Dabei spielt es keine Rolle, ob die Seminarteilnehmer C-Level Executives, Auszubildende, fachfremd oder Spezialisten sind – jedem wird zum nächsten Schritt geholfen.

Kontaktieren Sie speakerbooking.ch – ein Service von VIZZIBEL GmbH – um Thilo Stadelmann zu buchen.